Funding and Accreditations
What are CST's Accreditations and Affiliations?
Accredited by the International Rehabilitation Council for Torture Treatment (IRCT) since 1997
Founding member, National Consortium of Torture Treatment Programs (NCTTP)
Member, Physicians for Human Rights
 How is CST Funded?
Benevity

Big Lots Foundation

Central Market

Costco

Dreyfus Foundation

Florence Foundation

Frucella Foundation

Hammill Foundation

Hattie Mae Lesley Foundation

In-N-Out Burger

Individual Donations

International Paper Foundation

Junior League

Katherine Carmody Foundation

KCL Foundation

Keep Austin Together

LINK Foundation

Lutheran Immigration & Refugee Service

Meadows Foundation

Mimi Foley Foundation

National Life Group

National Life Insurance
North Texas Cares (United Way)

Office of Refugee Resettlement

RGK Foundation

Rise/Up Together/Family Independence Initiative

Shield-Ayres Foundation

Stillwater Foundation

The Addy Foundation
The Rees-Jones Foundation

TEB Foundation

United Nations Voluntary Fund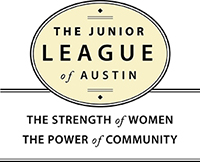 How is CST Funded?
Benevity

Big Lots Foundation

Central Market

Costco

Dreyfus Foundation

Florence Foundation

Frucella Foundation

Hammill Foundation

Hattie Mae Lesley Foundation

In-N-Out Burger

Individual Donations

International Paper Foundation

Junior League

Katherine Carmody Foundation

KCL Foundation

Keep Austin Together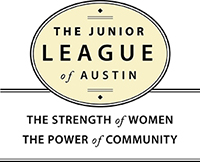 LINK Foundation

Lutheran Immigration & Refugee Service

Meadows Foundation

Mimi Foley Foundation

National Life Group

National Life Insurance
North Texas Cares (United Way)

Office of Refugee Resettlement

RGK Foundation

Rise/Up Together/Family Independence Initiative

Shield-Ayres Foundation

Stillwater Foundation

The Addy Foundation
The Rees-Jones Foundation

TEB Foundation

United Nations Voluntary Fund
 COVID Funding
Equity Rise Fund also called FII – $50,000 Gift Cards
Drake Bettner Foundation – $5000 North Texas
City of Austin BBB – $20,000 Central Texas
All Together ATX-United Way Austin – $60,000 Central Texas
North Texas Cares-CFT United Way – $5000 North Texas
St. David's Foundation – $70,000 Central Texas
Rees-Jones Foundation Covid – $25,000 North Texas
Rees-Jones Foundation – $40,000 Children in North Texas
Donald J Hammill Foundation – $8000 Central Texas/disabled
Office of Refugee Resettlement – $608,000 Texas, Survivor of Torture (SOT) Federal Program
LINK Foundation – $40,000 Texas
Emma Lazarus/CFT – $50,000 North Texas
Hattie Mae Lesley Foundation – $15,000
National Life Group Charitable – $500
Individual Donors, SECC, Benevity, Dell, Board – Open items/Goal $100,000
Fundraisers: Amplify, FB, NTGD, Giving Tuesday – Open items, Goal $100,000
 COVID Funding
Equity Rise Fund also called FII – $50,000 Gift Cards
Drake Bettner Foundation – $5000 North Texas
City of Austin BBB – $20,000 Central Texas
All Together ATX-United Way Austin – $60,000 Central Texas
North Texas Cares-CFT United Way – $5000 North Texas
St. David's Foundation – $70,000 Central Texas

The Rees-Jones Foundation (2020) Covid

– $25,000 North Texas
Donald J Hammill Foundation – $8000 Central Texas/disabled
Office of Refugee Resettlement – $608,000 Texas, Survivor of Torture (SOT) Federal Program
LINK Foundation – $40,000 Texas
Emma Lazarus/CFT – $50,000 North Texas
Hattie Mae Lesley Foundation – $15,000
National Life Group Charitable – $500
Individual Donors, SECC, Benevity, Dell, Board – Open items/Goal $100,000
Fundraisers: Amplify, FB, NTGD, Giving Tuesday – Open items, Goal $100,000